VLE

-

Calc

.com has been renewed − phase diagrams and distillation calculation

After 5 years of development a completely rewritten and redesigned program is released. More materials and more types of charts are built-in, and an easier-to-use interface (which is more mobile-friendly) has been formed. All the details of changes can be found in the

version history

section.
Main applications of vapor-liquid equilibrium calculations
Pure compound properties
Boiling point, heat of vaporization, heat capacity, vapor pressure, critical data, e.t.c.
* NEW SUBSTANCES * amines, heterocycles, gases (supercritical components!)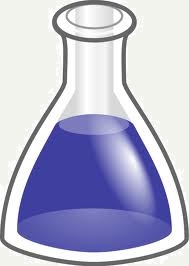 VLE-diagram
Vapor pressure or boiling temperature in function of mixture composition. Binary or ternary mixtures.
* Supercritical components are handled from now! (with PSRK- EOS)
* Residue curve map
Azeotropic

data

Search for azeotrope data of any binary or ternary mixture (azeotropic boiling point or vapor pressure, and the azeotropic composition).

Distillation

calculation

Model calculations on batch distillation or continuous distillation process (flash).

About
Documentation, F.A.Q., version history, references, privacy policy